KarmaZen Is The Eco-Friendly Footwear Company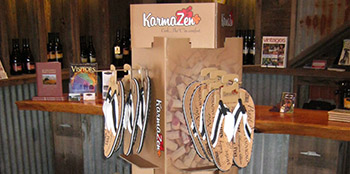 KarmaZen is an "Eco-Friendly" product line and brand, utilizing recylcled and recyclable materials, such as cork, hemp, recycled rubber, organic cotton and environmentaly-friendly water based adhesives. This makes it the most eco-friendly sandal in the marketplace. You will not only be environmentally friendly, but you will look and feel good doing it!
Comfortable and Stylish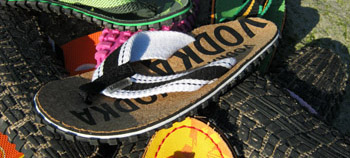 Fun designed, form fitting, flexible and functional flip-flop sandal with a style that will have you looking good too.
Great Grip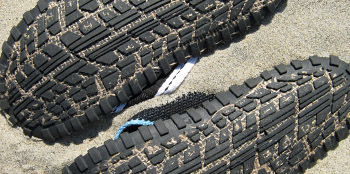 This unique, flex-grip tread, is great and safe for the outdoors unlike most other sandals. The treads give you traction, allowing you to GRIP, NOT SLIP! Plus, the thin-soled construction feels like you're not wearing anything on your feet! KarmaZen is truly a one-of-a-kind sandal.
Private Labeling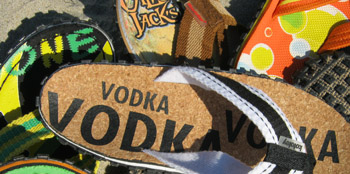 KarmaZen sandals offers a "private label program", customized with your artwork, design, company logo or name. Minimum orders apply.
Lots of Options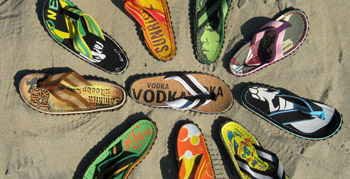 The insole material can be either canvas (hemp) or neoprene. The bottom grip is a simulated tire tread. The Straps come in a variety of colors, with optional tagging. The sandals are "Unisex" and runs from a men's 5 (women's 6.5), to a men's 13 (women's 14.5)